INGREDIENTS: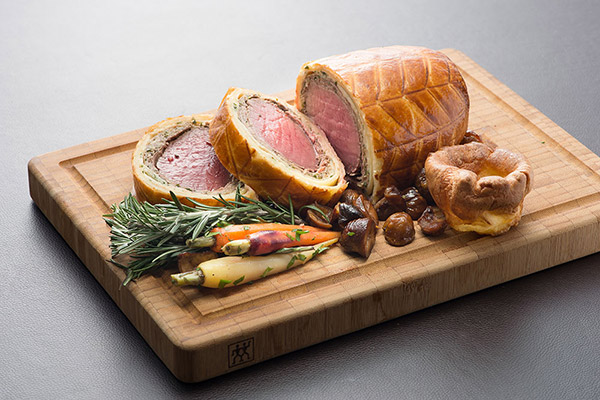 3 kg BMS topside beef roast
1 cup mushrooms slices
10 slice BMS ham
1\2 cup onions
1 roll of Today's pastry
2 tbs salt
1 branch of rosemary
1 egg
1 cup beef stock
METHOD:
Add beef stock and topside roast in a deep cooking pot. Allow to cook for 45mins.
Once cooked to satisfaction and removed from the pot, allow the roast to cool down entirely.
Roll out the pastry and evenly arrange the sliced mushroom on the surface at the Center surface.
Over the mushroom, place the ham slices.
Now you may place the topside roast on the ham slices.
Use the pastry rolls on the side to carefully cover the topside roast.
Preheat your oven at 160 degrees.
Place the roll in an oven tray and generously paint the roll with the beaten egg.
Sprinkle salt and rosemary over the top surface of the wellington roll.
Bake in the oven for approximately 45 mins or until golden brown.
Serving suggestion: Serve immediately after cooking, with BMS mix veg or creamy mash. If preferred, substitute ham, with pesto of your choice.