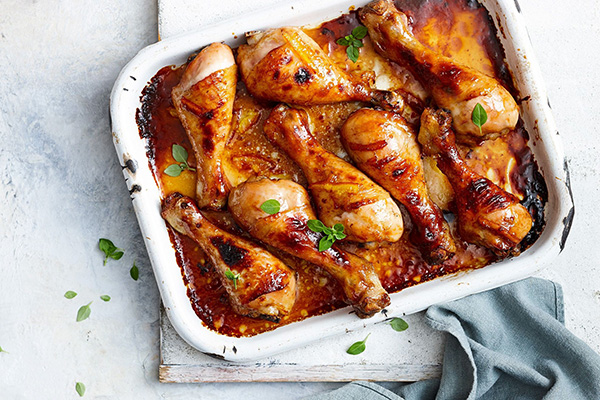 INGREDIENTS:
– 2 kg BMS Frozen chicken drumsticks
– 1 cup roughly chopped onions
– 1 cup chopped tomato
– 2 houses of garlic chopped
– 1 teaspoon Thyme and Rosemary
– 1 packet chicken soup
– 1 cup mayonnaise
– 1 cup apricot or peach jam
PREPARATION:
Place the BMS frozen chicken drumsticks in an oven pan.
Put tomatoes, onion, garlic, thyme and Rosemary into the pan with the chicken.
In a separate bowl, mix the mayonnaise and jam, into a smooth creamy paste.
Spread the all the paste evenly over the pan until all the chicken is covered.
Sprinkle the chicken soup over evenly.
Place the pan in the oven at 150°C and bake for 1 to 1 hr and 30 minutes.
Serve with jacket potatoes and BMS mixed vegetables.
Shop Now