South African food is considered to be amongst the most nutritious dishes in the African continent. Not only will it awaken your taste sensation, it will provide more nourishment than one can bargain for.
Here are five popular foods that are not only firm favourites in our kitchens but also, give tourists a scrumptious memory to last a lifetime.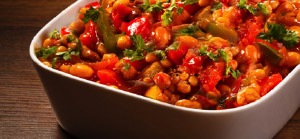 5. CHAKALAKA
The great thing about Chakalaka is that you may be as creative with ingredients as you please. Traditional ingredients may include onion, tomato, grated carrot and cabbage, chilli and baked beans, however, you may customise the recipe to your personal preference.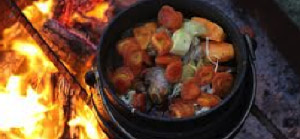 4. POTJIEKOS
Although it resembles a stew, it is an entirely different dish. Made of meat and plenty yummy vegetables, this dish is cooked in a three-legged cast-iron pot over hot coals. The great thing about potjiekos is that it required very little supervision.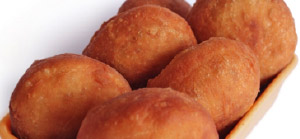 3. VETKOEK
This yummy pastry is made of dough, deep fried in cooking oil and filled with cooked mince. It can also be enjoyed as a sweet treat by spreading syrup, honey or jam.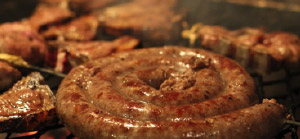 2. BOEREWORS
What is a braai without boerewors? This variant of the sausage needs no introductions at all. Made with minced meat (usually beef) and a delicate balance of spices, this is a staple at most family functions.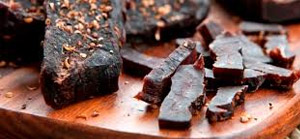 1. BILTONG
This is probably the most popular and best known South African food. With so many taste variants, this cured and dried meat snack, is savoured nearly everywhere and by everyone.
The best thing about South African foods is that it is both traditionally and culturally diverse – a fitting depiction the country's people.