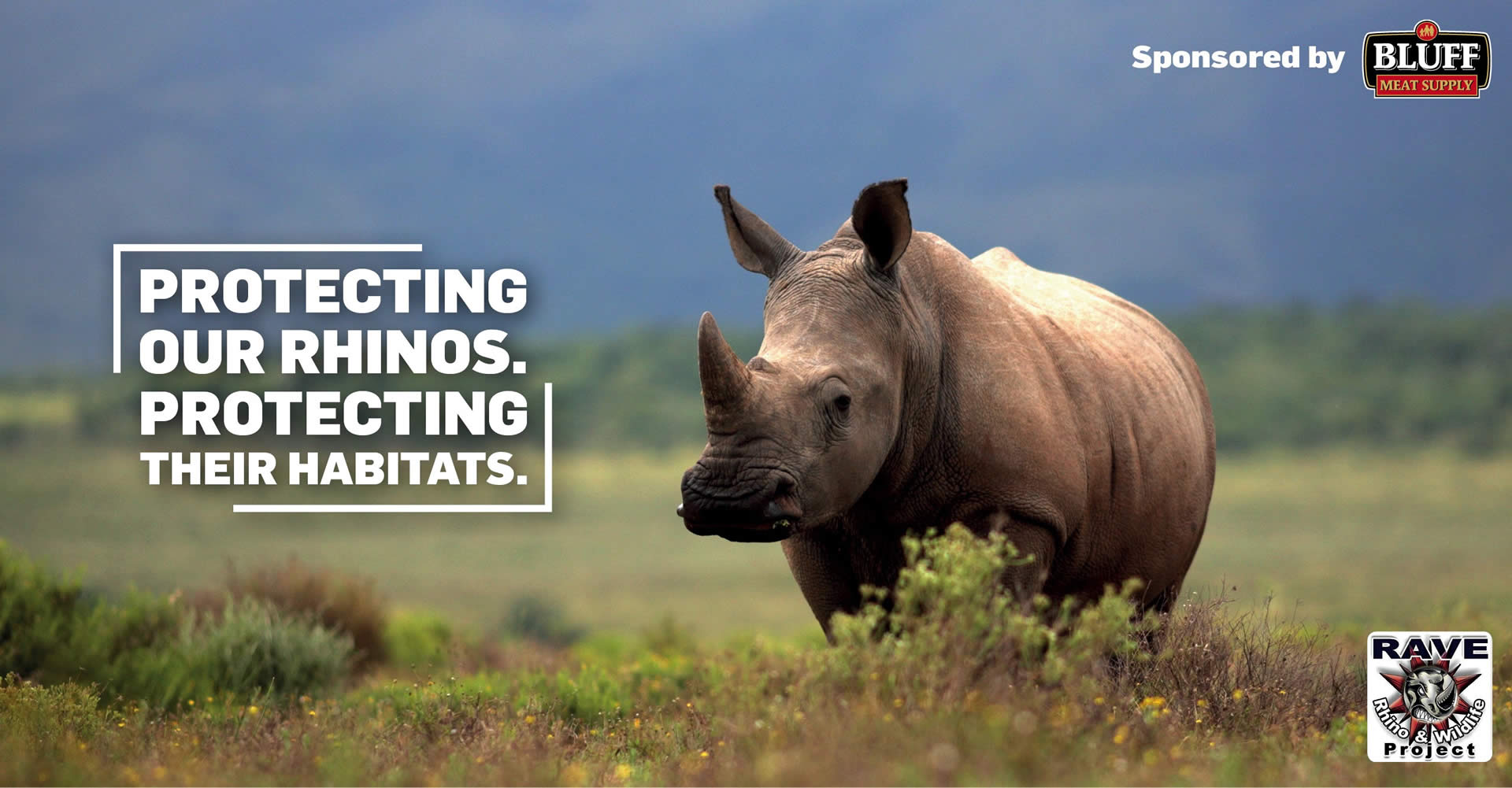 At Bluff Meats Supply we are all about social and environmental responsibility. This is why we have chosen to sponsor Rave Rhino and Wildlife Project NPC.
South Africa is home to a large majority of Africa's rhino population and over the last decade it has seen an astronomical increase in rhino poaching. The already endangered white rhino and critically endangered black rhino face definite extinction if they are not protected from poachers. This is where Rave Rhino and BMS enter the scene.
Rave Rhino is a non-profit company founded with the aim to actively protect and secure the future of black and white rhino's in KwaZulu-Natal.
Rave Rhino was initiated after the senseless killing and dehorning of two female white rhino and the dehorning of a third. This female required urgent and extensive medical care.
When the directors of Rave heard about this, they approached the private game reserve and asked if they needed assistance in the protection of their rhino.
Rave combines the military and police experience of the directors with conservation and anti-poaching strategies. They work alongside anti-poaching units to increase security and conservation efforts.
The aim of the NPC is to protect and conserve the black and white rhino species in KZN. They have been working alongside Tala Private Game Reserve since 2014 with creating an anti-poaching unit that functions 24 hours a day. This ensures the constant protection of the rhino and wildlife within the reserve.
For more information please contact Rave Rhino:
Visit: www.raverhino.org.za
Email: info@raverhino.org.za
Cell: 082 744 8928
Facebook: Rave Rhino and Wildlife Project NPC