When the school holidays roll around, the last thing that kids want to be eating is what they would normally find in their lunch boxes. Let's admit it, there is just something about the festive season that turns the adorable little buggers into gremlins with and insatiable appetite.
To avoid Mum (and Dad) running out of options to please, here are some twists to the lunch box meal that is bound to make the holidays a little extra delicious.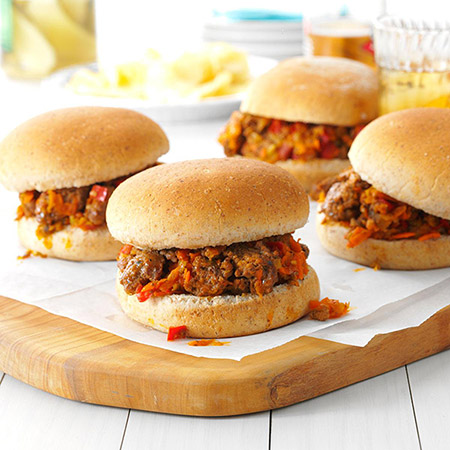 PIZZA WRAPS
If you find yourself out of time to cook a healthy and filling dinner, try a homemade combination of the much-loved pizza and the healthy benefits of a health wrap. All you really need is pita bread, pizza sauce, ham, pineapple, (any toppings that your kid fancies) and of course, cheese! Your kid will love it. If you are feeling tired from pressures of juggling work and entertaining the kids, get the kids involved by making their own yummy creations. Make an enjoyable activity out of lunch or dinner time.
MAC AND CHEESE
Although it may already be a firm favourite in most homes, let's add a twist to this familiar dish. Along with the cheese of your choice, try adding 1 finely chopped jalapeno and one teaspoon of coarse grain mustard. The added ingredients will leave palettes bursting with flavour.
BURGERS
Burgers are a mom's favourite choice for the lunch box but here is an ingenious way to add some excitement to this lunch staple. Turn it festive by glazing your ordinary choice of burger patty with a good teriyaki sauce. I would suggest pan frying, or grilling, the burger until it is almost done. Baste with teriyaki sauce during the last two minutes of cooking. (Basting does not have to be limited to teriyaki. Be brave and mix it up!) Serve with homemade hot chips or a side salad. This will have lips smacking.
SALAD ROLLS
During the holidays, kids have little patience for complicated meals or table manners. The easiest option to satisfy hunger under these circumstances is a yummy cold salad roll. Whether it is the chicken from last night's roast, ham slices, or Vienna's, just toss it together with mayo, lettuce, finely chopped cucumbers, and onion. Serve in a fresh bread roll with cold fruit juice and tickle those taste buds.
This is a particularly good outdoor meal so why not take a blanket and make it a picnic.
Feeding the little ones are never a task that is over. For ideas for treats and desserts that will spread the Chirstmas cheer, stay tuned to our blog. Happy holidays everyone!